Africa's private sector is predominantly made up of informal, small enterprises unable to access finance to grow their businesses, as they lack the necessary formality and collateral required by commercial banks.
EFTA Ltd is a Tanzanian finance company specialized in serving small and medium enterprises and farmers. EFTA focuses on equipment loans of up to USD 100,000, with no collateral except for the equipment itself. This allows EFTA to expand access to finance as many SMEs and farmers need high quality equipment, but do not have the collateral often required by the traditional financial institutions.
EFTA financial leasing model boosts employment levels and business growth opportunities for the "missing middle". By lending in Tanzanian shillings, and in addition to the zero-collateral approach, using alternative credit assessment methods and standardising investment appraisals, EFTA can provide finance more effectively to SME businesses. EFTA has a social mission, but they believe in business: both as the solution to poverty, and as the best method to get there. EFTA aims to be the most efficient small business investor in the market, focusing on smart evaluation of risks and patient returns on capital.
Exit
At the end of 2020 HRSV formally concluded its involvement in EFTA once the final repayment against our investment in EFTA's PEAK II fund was received. During the time of our involvement, EFTA built a nation-wide network of leasing offices and has significantly grown its annual activity and overall size of its loan book.  EFTA is primed to expand into other countries in East Africa.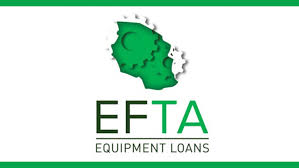 | HRSV Investment details | |
| --- | --- |
| Year of first investment | 2013 |
| Total current investment | €258,000 (€105,000 additionally committed) |
| Type of investment | Equity |
| Impact | Job creation, increase in income earning Job creation, access to finance for very small and medium companies, SME sector strengthening. |
| Website | www.efta.co.tz/ |