Vuma Biofuels, Kenya
Over two-thirds of the total energy supply in Kenya comes from trees that are used as wood fuel, either as charcoal or firewood. The increasing demand for energy and decreasing supply of sustainable forests has created a major wood fuel crisis in Kenya and East Africa. The nearly 3x deficit of supply to demand drives illegal timber harvesting and fuels the rampant deforestation in the country.
Vuma Biofuels is a sustainable energy manufacturer that produces a biomass energy product from discarded sugarcane husks. They provide businesses in Kenya with a superior firewood-alternative energy source.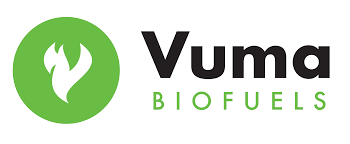 | HRSV Investment details | |
| --- | --- |
| Year of first investment | 2020 |
| Total current investment | € 250,000 |
| Type of investment | Convertible Debt |
| Impact | Job creation, increased earning capacity for low skilled laborers, reduce deforestation, reduce CO2 emissions. |
| Website | www.vumabiofuels.com |