OUR ROOTS
HOOGE RAEDT SOCIAL VENTURE B.V. (HRSV) was created by Ruud and Annelies Bakhuizen.
They founded FEMI in 1995, a foundation that offers opportunities to people, young and old, to achieve a more dignified existence in a more sustainable manner.
Between FEMI and HRSV, together with Zero-Kap, another initiative under the FEMI umbrella, this group of funders serves the organization's target communities across the financial spectrum from grant funding to low-cost debt to equity investments.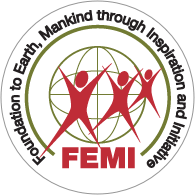 Mark Geessink
Managing Director
Mark is an agricultural economist and studied at Wageningen University.
Mark is also managing director of Hooge Raedt Groep Holding, the family business that funds HRSV's sister organization the FEMI Foundation. Mark specializes in corporate finance and mergers and acquisitions.
Mark has a background in general management for family owned businesses and he has worked on behalf of all the major banks in the Netherlands. Mark is also founder of Ros Managementregie.
He is also executive commissioner of AOC Oost, a major agricultural education organisation.
Joris de Vries
Managing Director & Investment Director
Joris is responsible for the day-to-day management of HRSV, including deal sourcing, due diligence and post-investment monitoring.
Joris has been traveling to Africa for about 30 years, for pleasure, study and work. He has lived in Tanzania for 7 years and has visited over 25 countries on the continent.
Joris has a diverse background ranging from the private sector with a global pharmaceutical company to rural development around Africa. As part of his role with HRSV he sits on numerous company boards and advisory boards. Joris received a Master's degree in African Studies from the University of Leiden and an MBA in finance and Management from Fordham University in New York.